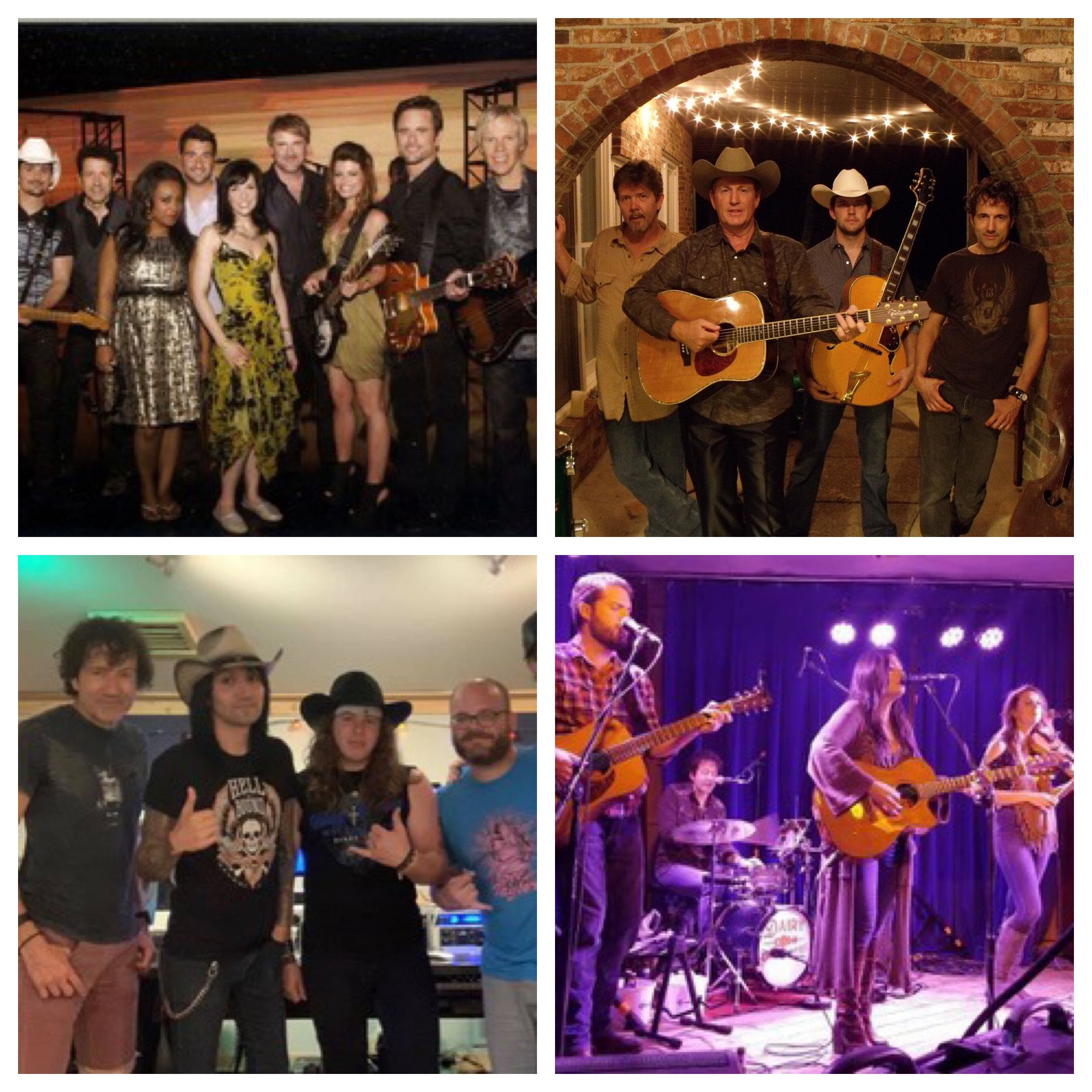 (clockwise from upper left: On set with ABC's Nashville, cover art for David Ball's Sparkle City album, on tour with the Dairy Daughters,                                      in studio with Ashley Purdy & Aaron Sparling)
Understatement of the year: The entertainment business has never been easy, but 2020 might just have been the worst year since...World War II??
Still, people NEED entertainment, whether it's a diversion from daily stress, for enjoyment, inspiration, education, or simply a shot of positivity to get them through to the next part of their day. And we, as musicians, songwriters, film-makers, artists, and music/film/TV industry workers, need to bring that to them.
However, we live in a world growing ever more divisive over the last 15+ years. So HOW do we keep working together, even if we're not always in complete agreement or alignment?
In this Tuesday's Music City 101 class, "How To Keep Working With EVERYONE," you will learn:
Insights and skills from

Country superstar Eric Church
ABC News anchor Dan Harris
Nashville multi-instrumentalist Tyson Leslie 
Music City 101 founder, drummer, artist manager, musician actor Scott Metko

The art of the "hang"
How to beware of and deal with the "court of public opinion"
Social media best practices
How to generate empathy and compassion for people with whom we disagree
The lessons of those who have lost businesses, altered careers, and have been separated from family members, by not getting this right 
Learn this and more, along with answers to your questions, in our next Music City 101 class: March 3rd at 7 PM CST.
Class Sign-up Info     
This is a 60 minute Zoom webinar with live interactive chat. Music City 101 founder Scott Metko will lead this discussion and answer your questions in real time.        
Sign up if you are a creative in any area of the music or entertainment business, (musician, songwriter, artist, music industry student) that could use some encouragement and success strategies...or if you're just not working as much as you'd like to be! If this is your first Music City 101 class, it's free! Ongoing support in the private Music City 101 Community group will be available after the class here.       
Sign-up by pulling down March 3rd from the drop-down here. So we can send you the Zoom link, please add your email address before you hit submit.          
First time attendees, your class is free! Returning attendees, invest in your future, by scrolling down to the Level 1 class here. No books, no courses, no membership, no subscription. Invest for any classes that can help your career. 
About Scott Metko