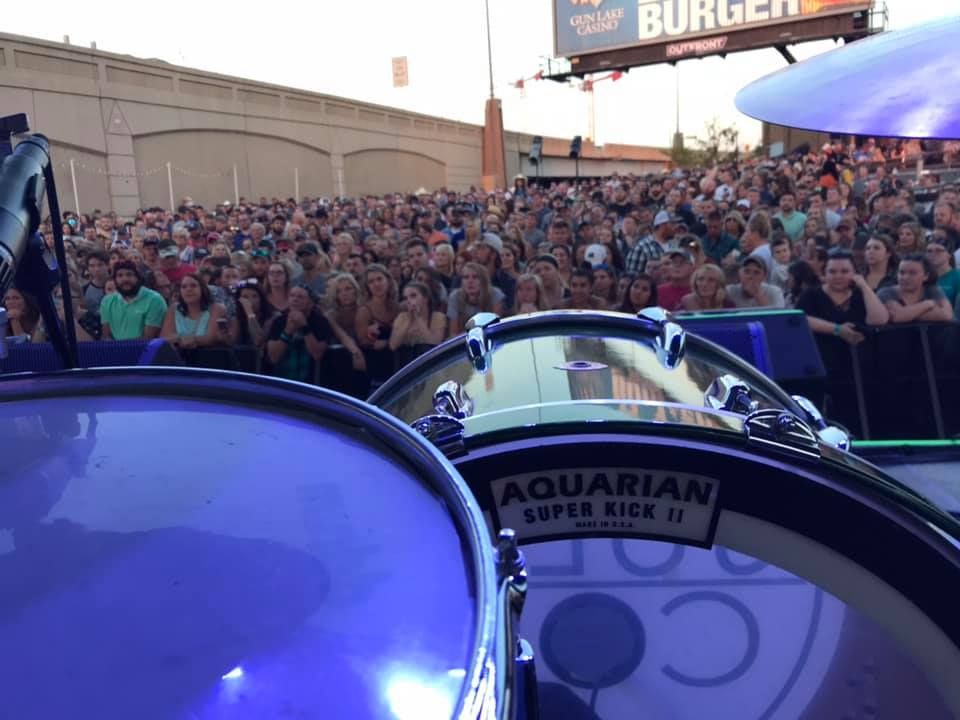 Planned My Life On A Napkin
Celebrating my birthday in a Minneapolis suburban Italian restaurant in 2002, I listed my goals on a napkin. High on the list was:
Move To Nashville
Audition For Traveling Bands (that was my exact wording, when I didn't know how else to describe it)
Fast forward to summer 2018, when I was able to snap the above picture, performing with Julia Cole, moments before we opened for Jon Pardi. Between 2004 (when I moved to Music City), and the time that picture was taken, I have performed with recording artists David Ball, Mila Mason, Danielle Peck, Brad Paisley, Rayna Jaymes and Patsy Cline. YES, Rayna Jaymes was a fictitious character on ABC's Nashville. And YES, it was the Lifetime movie version of Patsy Cline, but WHATEVER!
My point is:
I wrote my goals down.
I achieved many of them, and have many more to go!
Music City 101 Goal-setting for 2021
That is why we are kicking off the New Year with a goal-setting session in this week's Music City 101 class, Monday January 4th 7:00 CST.
You will learn:
How to set goals in every facet of your life. Pro tip: it works so much better that way!
Why & when goals don't work
How to make sure your goals last longer than your January gym membership!
Class Sign-up Info
This is a 60 minute Zoom webinar with live interactive chat. Scott Metko, Music City 101 founder, drummer, & artist manager will lead this class. Scott will answer your questions in real time.   
Sign up if you are a creative in any area of the music or entertainment business, (musician, songwriter, artist, music industry student) that could use some encouragement and success strategies...or if you're just not working as much as you'd like to be! If this is your first Music City 101 class, it's free! Ongoing support in the private Music City 101 Community group will be available after the class here.  
Sign-up by pulling down January 4th from the drop-down here. So we can send you the Zoom link, please add your email address before you hit submit.     
First time attendees, your class is free! Returning attendees, invest in your future, by scrolling down to the Level 1 class here. No books, no courses, no membership, no subscription. Invest for any classes that can help your career.