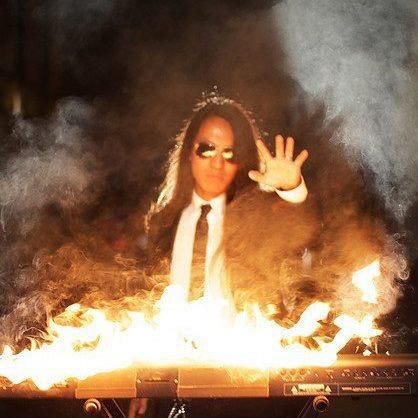 In the final week of our "How To Keep Working In A Pandemic" class series, we welcome one of the hardest-working men in Music City, Tyson Leslie:
Multi-instrumentalist and lead vocalist 
Tours the world with rock band Vixen
Has played with Tracy Lawrence, Corey Taylor (Slipknot/Stone Sour), Paul Gilbert (Mr. Big), George Lynch (Dokken), Carmine Appice (Rod Stewart, King Kobra) among others.
Show promoter of the Rare Hare concert series
Bandleader of multiple bands on Nashville's downtown Broadway strip
Daddy to a whole pile of kids!
And 2020 has been tough on Tyson, as it has on most every creative person the world over.
HOWEVER, Tyson has retooled, reinvented, and pivoted into some new streams of revenue, that may forever change how he handles the music business.
In this Monday's Music City 101 class, we will learn from his experience and apply to our own journey in 2021.
________________
This is a 60 minute Zoom webinar with live interactive chat. Scott Metko, Music City 101 founder, drummer, & artist manager will lead this class. Both Scott and Tyson will answer your questions in real time.  
Sign up if you are a creative in any area of the music or entertainment business, (musician, songwriter, artist, music industry student) that could use some encouragement and success strategies...or if you're just not working as much as you'd like to be! If this is your first Music City 101 class, it's free! Ongoing support in the private Music City 101 Community group will be available after the class here. 
Sign-up by pulling down December 28th from the drop-down here. So we can send you the Zoom link, please add your email address before you hit submit.    
First time attendees, your class is free! Returning attendees, invest in your future, by scrolling down to the Level 1 class here. No books, no courses, no membership, no subscription. Invest for any classes that can help your career.